very easy for you and your visitor
one LINK for all your connections and platforms
There is nothing easier than summarizing all your social media links. Take your accessibility to a new level!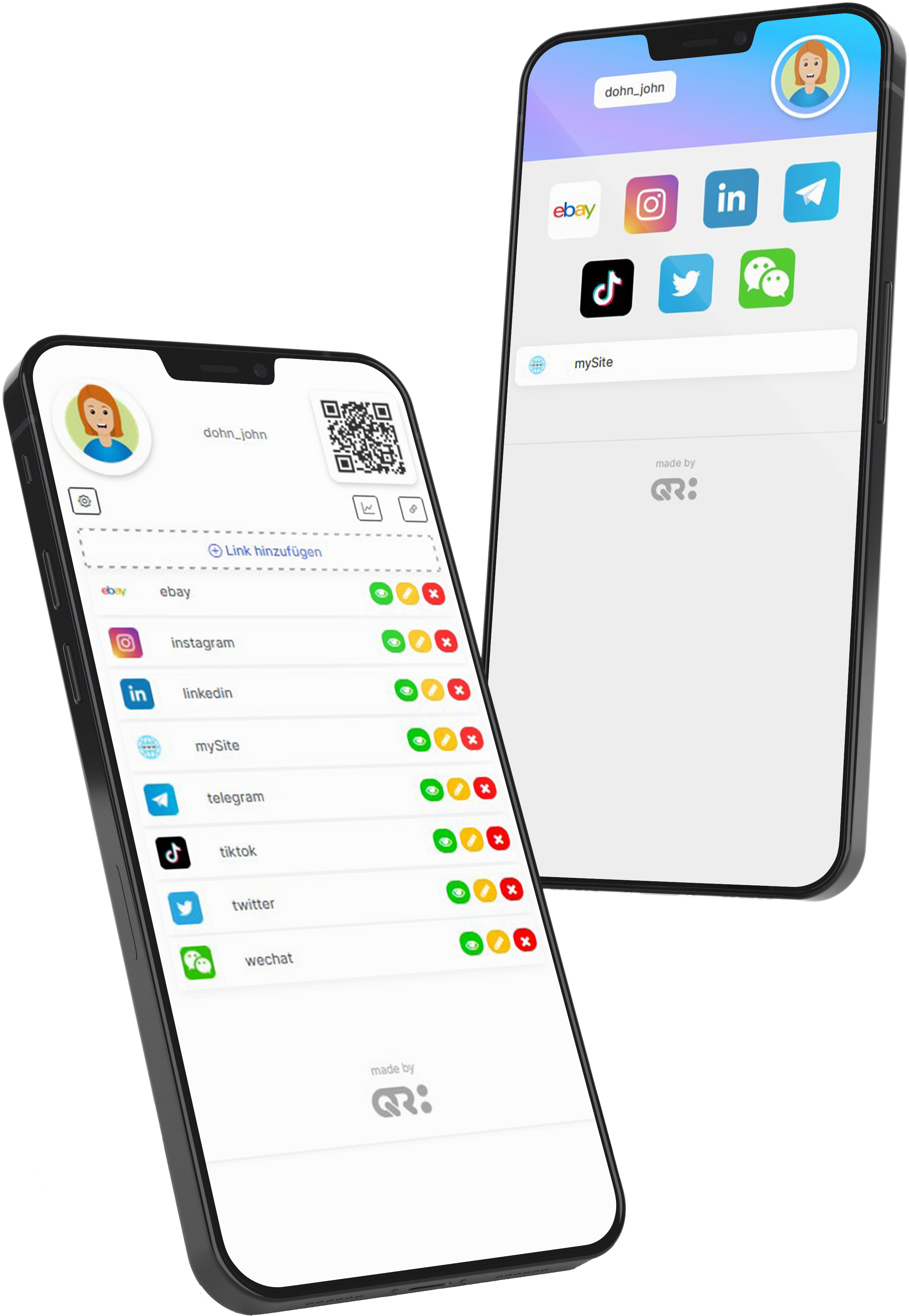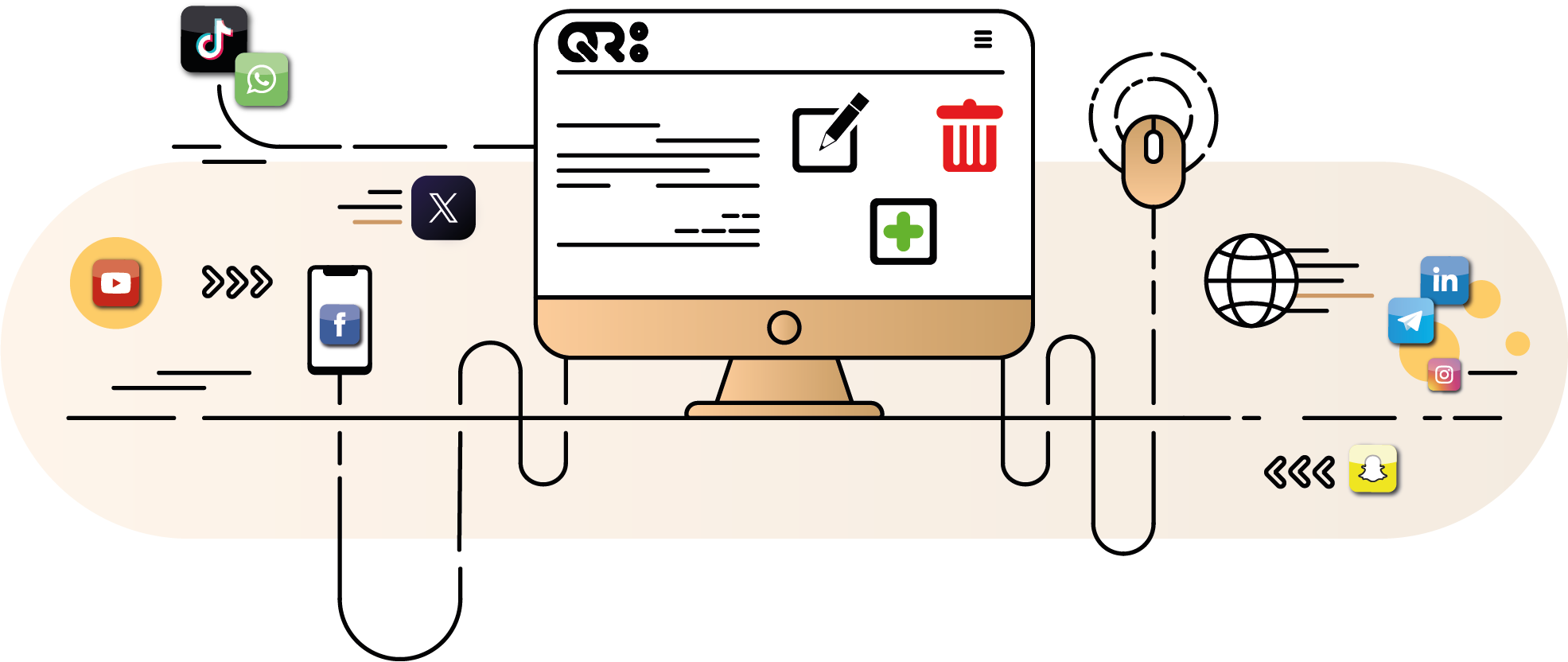 With just a few steps to get it
easy and interactive operation
---
You can set up your shortcuts via a convenient interface, change them if necessary or delete them if you don't need them anymore.

free for the basic version
immediately generated QR image for download
you control how up-to-date your data is for your visitors

You can store the generated QR image in your advertising campaign and in this case you will are not longer in need to change it. You make changes on the qroo.me platform. This saves you the constant adjustment and updating of your advertising resources.
---
so easy!
Your visitors will be delighted
---
To access you have to visit the QR with your smartphone camera and all your shortcuts are ready.

no unnecessary information
self-explanatory interface
icon tiles for the stored links

The access is only for the specific and marketable social media networks. As a result, your visitors will be only send to confidential platforms.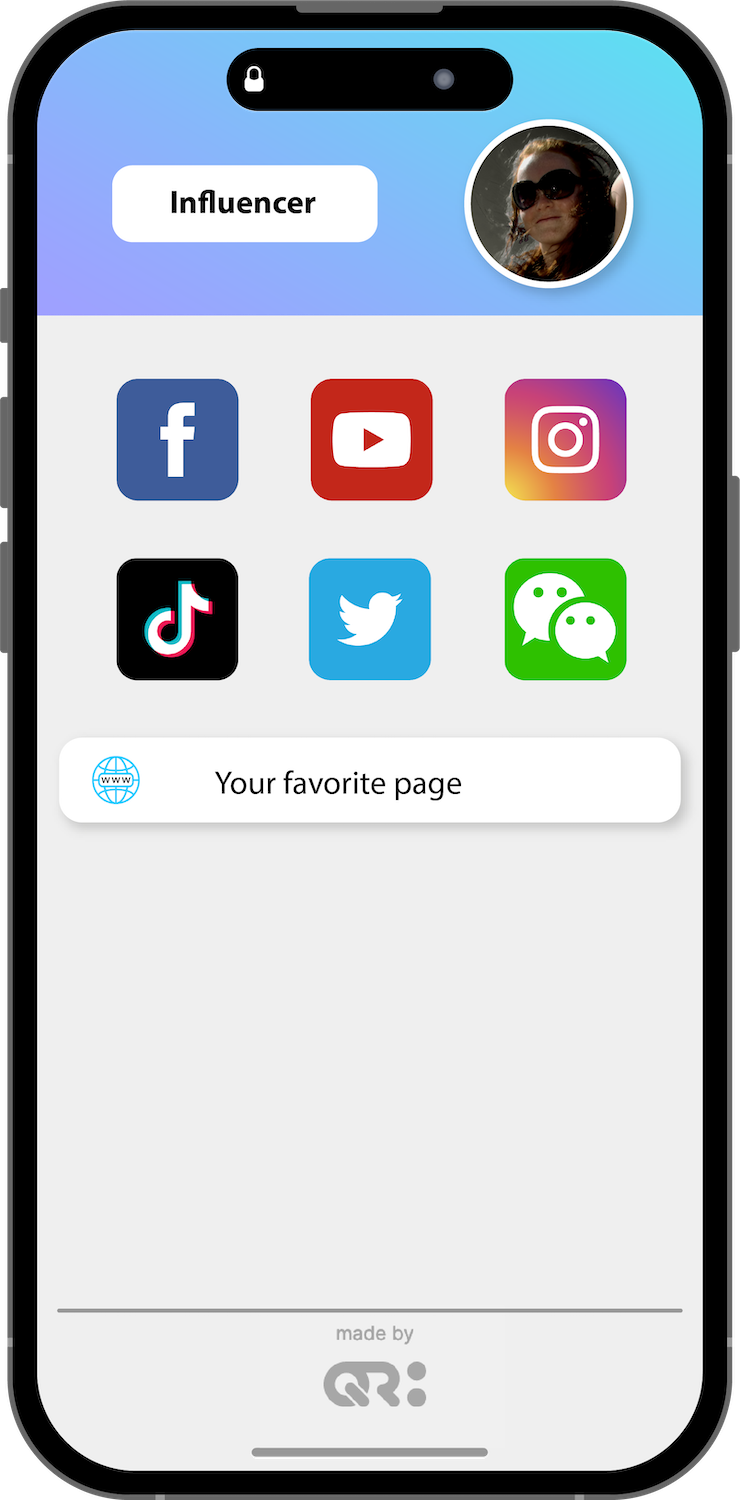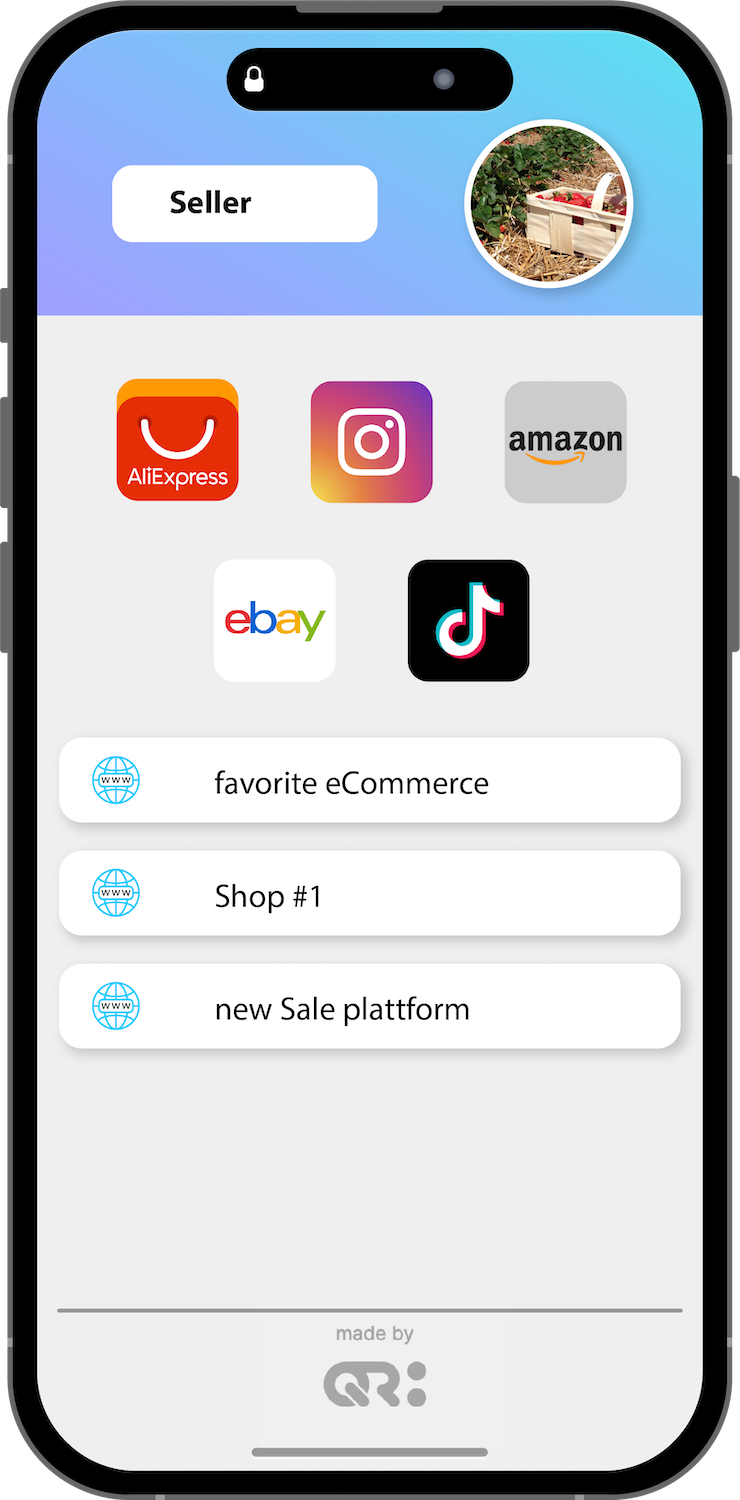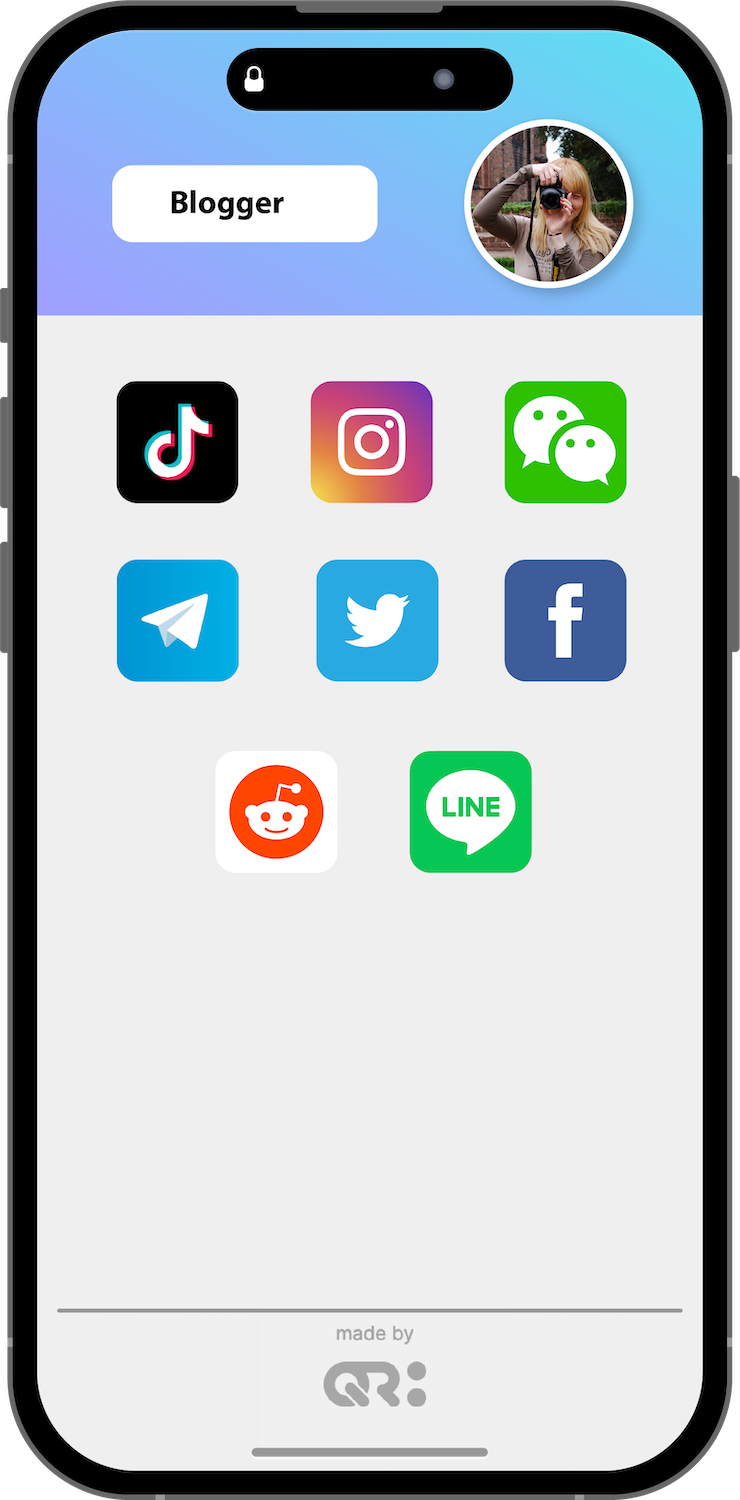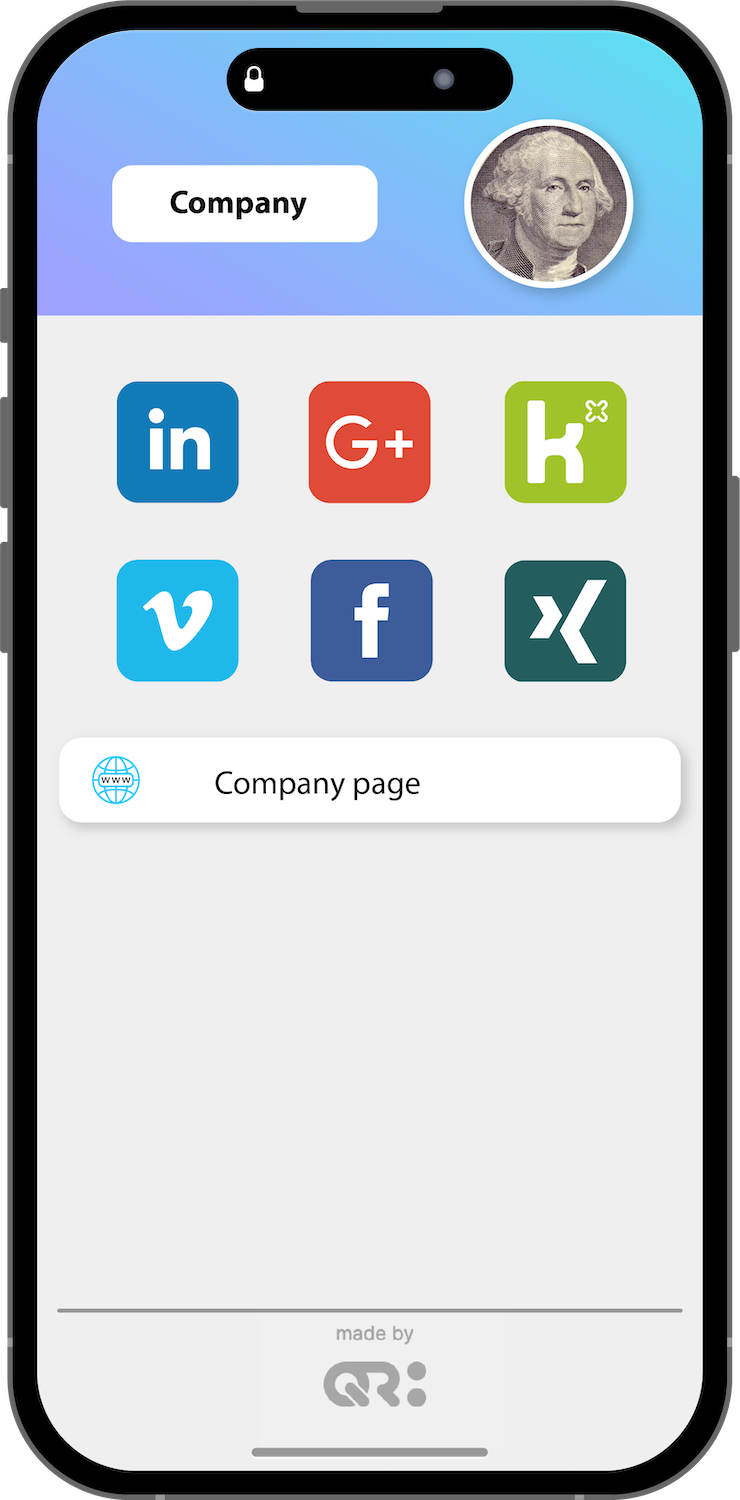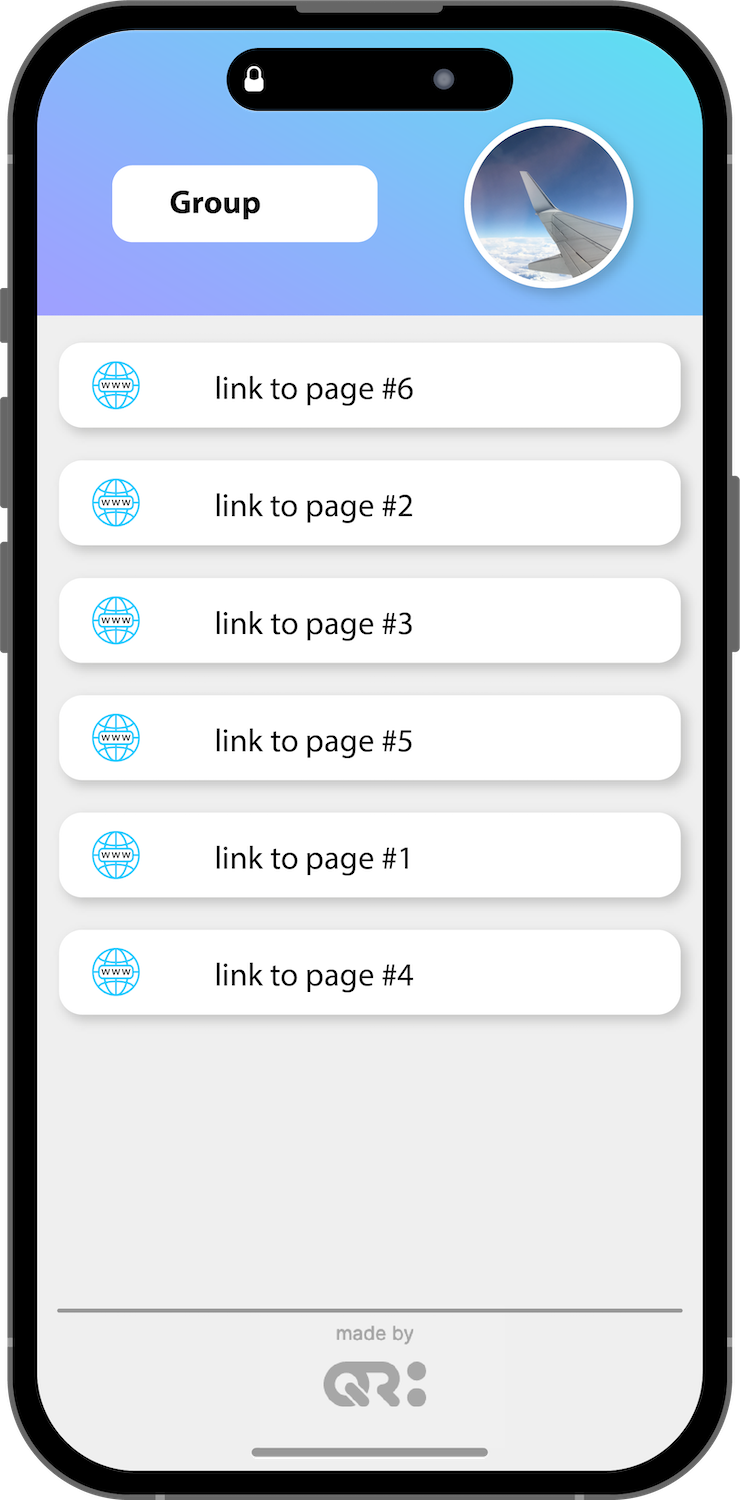 #1Sign up
You register with QR°° and immediately receive a generated QR, i.e. a link to your area.
#2Enter your links
Depending on your use, you leave all your links in your space.
#3Distribute QR or link to your users
Share the only link with your friends, acquaintances, customers, etc.
#4Your visitors
The users scan your QR link or go to your area in another way and can continue to use your links.